Home inspections are what some might call a necessary evil when it comes to buying and selling a home; but, inspections are ultimately carried out to protect both the buyer and the seller from harm and danger. Not only do they expose physical threats to health and livelihood, but they protect both parties when it comes to a viable offer that falls within the proper budget that addresses any faults discovered in an inspection.


For example, if a homeowner of houses for sale in Barrington RI has owned his home since it was built, he would know about all the repairs and maintenance involved with that home. However, he might not be aware of hidden dangers, such as termite damage, dry rot, or faulty foundations until signs of these conditions appear to the naked eye; in which case, it's already too late to fix the condition without potentially impacting the homeowner's pocketbook.


Another example lies with a buyer or seller who dismisses the need for a home inspection. Most states require a home inspection before purchase papers are finalized, so make sure you know what your state's laws are. In skipping this important step, the buyer and the seller expose themselves to future repair costs. For instance, mold is not always an obvious pest, but its cleanup is lengthy and obtrusive.

Regardless of whether you're a new homeowner or an existing one amongst houses for sale in Newport RI, there are many reasons why never to skip a home inspection. Here are just a few.
Having a home inspection adds a protective contingency clause to a purchase contract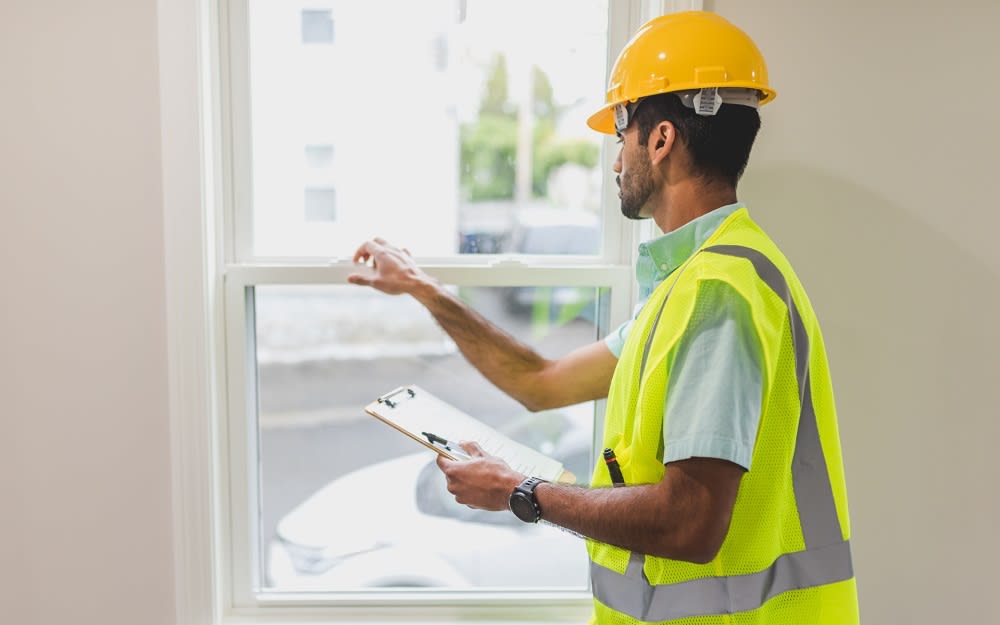 If an inspector finds major problems with houses for sale in Newport RI or houses for sale in Barrington RI, it could cost the buyer a lot of money to fix. It also lowers the property value in comparison to what the buyer thought they were getting. Here, the buyer can choose to "walk away" from the deal—typically within seven (7) days from the purchase contract—without incurring a penalty. It will be as if the buyer and seller never even met.
Home inspections pay for themselves many times over
Home inspections typically cost a few hundred dollars but more often than not are worth their weight in gold. Why? Inspectors can locate problems that a layperson would never know how to find. For instance, they can identify structural issues in crawl spaces, leaking roofs and pipes, faulty electrical systems, and mold or insect infestation. They can also detect cracks and their significance (superficial or substantial), as well as the efficacy of the garage door. Identifying these problems gives a buyer of houses for sale in Barrington, RI leverage to negotiate with the seller. For example, if a house has a leaky roof that will cost $18,000 to repair, the buyer could offer the seller $18,000 less to accommodate that repair cost.
There are several inspection types available:
This common inspection highlights the roofing system, plumbing, electrical system, and heating/venting/air conditioning (HVAC). The roof is assessed, along with its structure and the strength by which it attaches to the house. The electrical system is assessed for any fire hazards and checked for compliance with local codes. Plumbing, which includes the water heater, the laundry room, fixtures, pipes, septic/sewer connections, and backflow guards are assessed; and HVAC and duct work are assessed for efficacy. Bad or inadequate ventilation can cause mold and mildew buildup that affects structural strength and potentially poses health threats to humans and animals.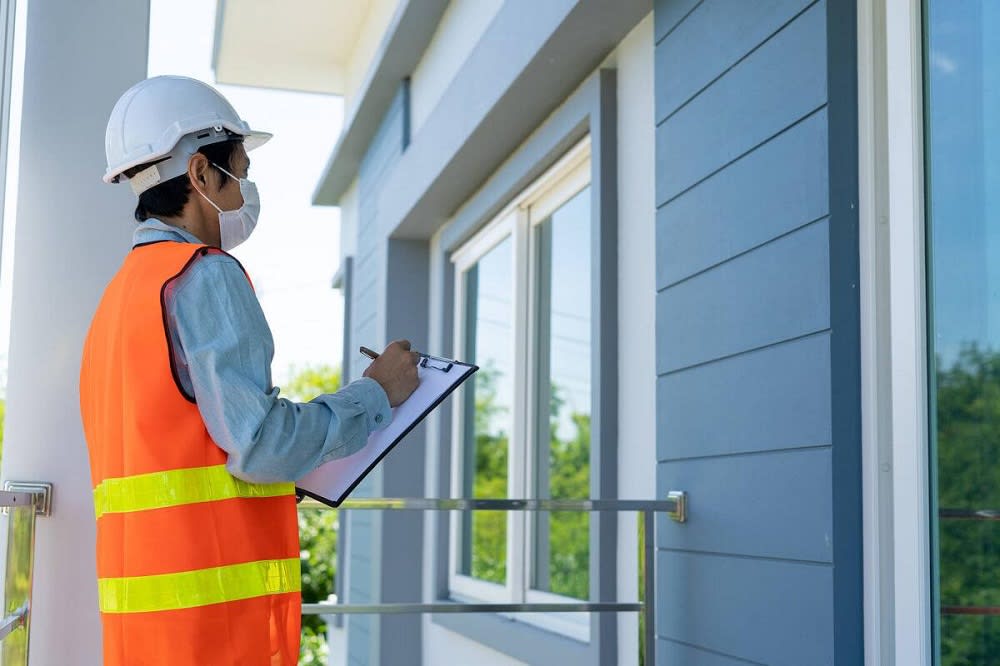 Whole-home inspections include a four-point inspection and more. These inspections include professional recommendations on how homeowners could improve a home's safety levels, value, and longevity.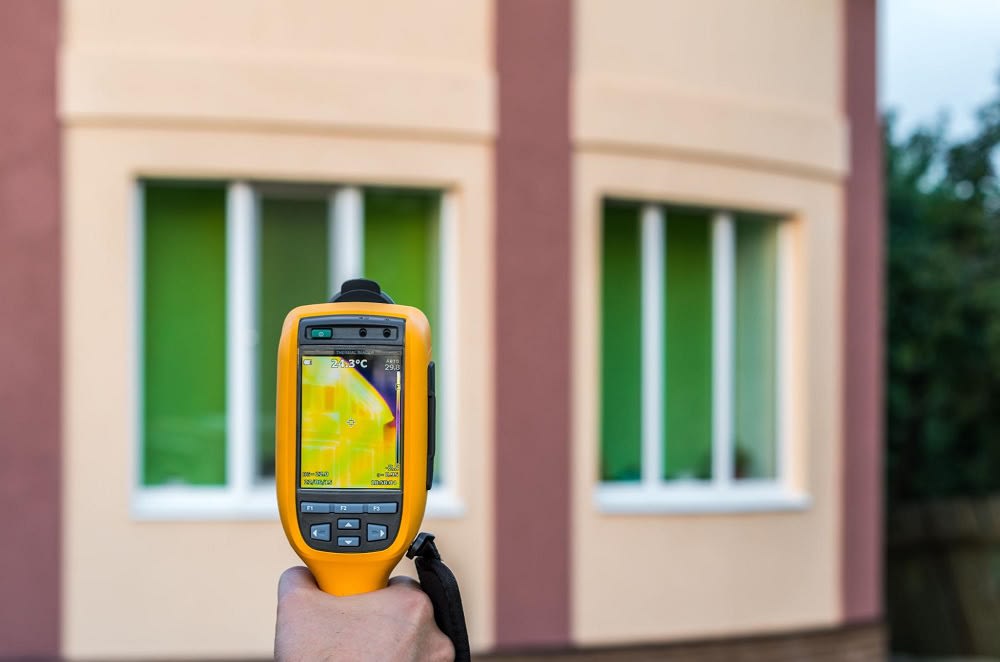 Infrared inspections detect problems that are invisible to the naked eye. Otherwise, the only way to reveal these problems is to undertake partial demolitions or other invasive methods. For example, infrared imaging could detect structural deterioration behind plastered walls or ceilings. These inspections are especially useful when you're considering an older home that was built decades or even centuries ago where building codes were more lax than they are today.
Wood-destroying organisms
(WDOs) not only threaten a home's structure, but can also take years before the damage is evident. A WDO inspection can detect termites, dry rot, or evidence of past infestations that, while not currently active, still pose a threat to the structural integrity of homes for sale in Newport RI. Inspectors search for traces of termites, whether live or in the form of termite droppings, rotted or eaten-away wood, and ground infestations along the home's perimeter. Termite damage isn't the only form of infestation. The inspector should check for wood-eating beetle infestation and other wood-consuming insects. Every region of the country has different destructive pests, so be sure to understand which ones are common in your area.
In windy locations, such as Wyoming, Kansas, and other Plains states, wind can be very damaging. Wind mitigation inspections focus on roofs, hurricane braces, windows, and doors. These inspections are also important for homes anywhere in the country that are located on hilltops or along coastal waters that expose a home to wind damage. Additionally, homes that are built without trees around them that can serve as wind buffers are prone to wind damage.
There is no magic bullet to suggest which combination of home inspections is ideal for every homebuyer. There are many factors that influence a buyer's choice of the above options. What can be said, however, is that at least one is required for finalizing a purchase, but depending on where the home is located, investing in several focused inspections is ideal.
Are you ready to start looking for houses for sale in Barrington, RI, or Newport? If so, reach out to one of the experienced agents at
Greenwich Bay Brokers
for more information.