East Greenwich, RI, real estate is growing in value, with a price appreciation of
10%
in the past year alone. The median price of homes for sale in East Greenwich is now at
$619,000
as of August 2022, and demand is staying high. Many homes are receiving multiple offers and selling above the listing price. With this kind of
seller's market
happening in the region, it's an excellent time for homeowners to sell their property.
As owners think through the selling process, a common question that arises is when to sell. What month is the best time for listing East Greenwich, RI, real estate? What month is less than ideal? How do you know when most buyers are actively looking for homes and when they're not? So much goes into having a successful sale. If you're hoping to add your property to the list of homes for sale in East Greenwich, RI, make sure you keep in mind what influences the best times of year to sell.
The best season to sell East Greenwich, RI, real estate
Homeowners likely lean toward listing their properties in the spring, as that's usually touted as the best season in which to sell. But is that true for East Greenwich? Springtime is typically considered a top time to sell because many homebuyers are
in their 30s
and often have young children. To time their move so that it falls when the kids are out of school, they might look to buy in the spring.
In order to truly get a sense of how the market behaves month to month, you'll want to partner with a local real estate broker who has been involved in the East Greenwich market for years. Then you'll want to think through what your goals are for your sale. Are you looking to sell your home for the highest price possible? Or are you looking to sell it as quickly as possible? According to Clever, If you're aiming for a top price, one of the best months to sell in Rhode Island is actually November. If you're hoping for speed, you may want to consider June.
Off-season for selling in East Greenwich
Your selling goal will also dictate what would be considered an off-season month to sell your home. Usually, sellers do want to get a good return on their investment, and so they'll want to sell when values are on the rise. This means sellers should avoid seasons when demand is low and inventory is high. When there aren't many buyers looking for homes but there are plenty of homes on the market, values will drop significantly.

The good thing about homes for sale in East Greenwich, RI, is that they've seen consistent demand lately, and inventory has yet to match that. Even still, there's one season in particular that sellers may want to avoid, and that's winter, specifically December to February. Considered a less desirable month to sell both for price and speed, this span has shown homes that sell for less than the median prices and over
60 days
on the market. If you're hoping to sell your home in East Greenwich, strategize with your real estate broker about how to avoid a December-February sale.
How to prepare homes for sale in East Greenwich, RI
Sometimes, listing properties at the perfect time is difficult. You may not be able to wait until the right season comes along. In that case, the best thing you can do is prepare your home by taking advantage of the right services. Of course, working with a local real estate broker is your best step. Then, you can think through how to make your home more appealing to buyers. If you want to consider changes within your home, certain
renovations can boost your home's value
. Buyers in Rhode Island are particularly fond of features like large yards, sunrooms, and walk-in closets. Installing wood cabinetry, stone counters, or security cameras could also go a long way.
Investing in professional services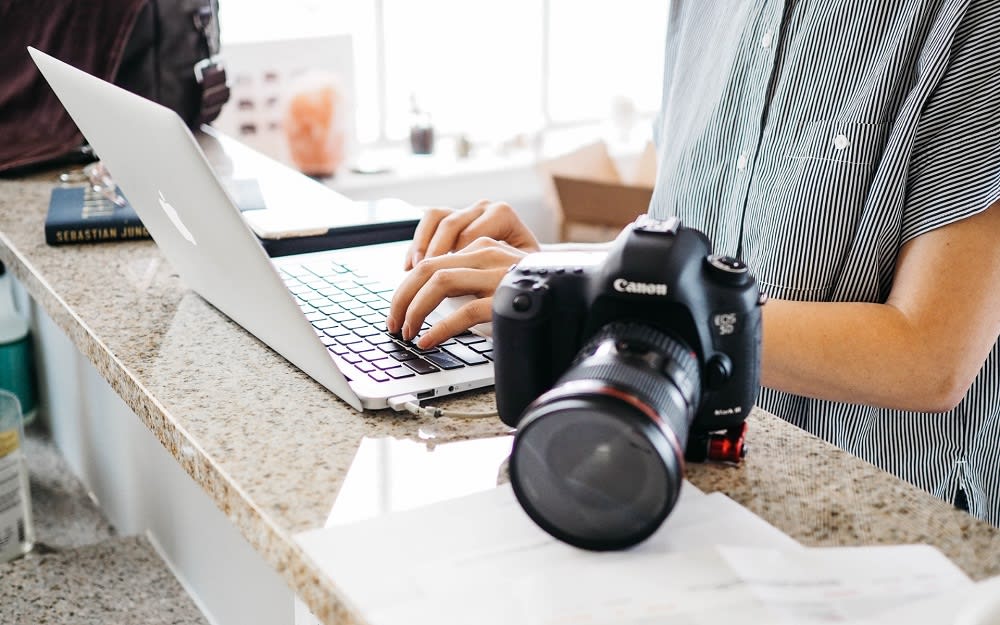 Once you've made any changes to your home, you'll want to work with our team to get your house staged and ready to show. Home staging has been shown to significantly impact a sale's speed and final price. We work alongside experienced home stagers to take your home and turn it into a showroom. All you have to do is pack up some of your more personal belongings that keep the space feeling lived in.
Alongside home, staging is professional real estate photography. Those who hope to sell their home in East Greenwich will give it a much higher chance of drawing in the right buyer if their listing includes high-quality photography. At Greenwich Bay Brokers, we hire the best professional photographers who take the best still shots and do drone footage and create floor plans that allow you to "walk through the house" with the touch of your mouse pad. We will make sure we show off the best features of your home. From there, your real estate broker can help perfect a listing page with photos, descriptions, and invitations to visit the property so that buyers can easily find your home and view it.
Partner with East Greenwich real estate brokerage Greenwich Bay Brokers
If you're interested in diving deeper into the ins and outs of selling real estate in East Greenwich, Greenwich Bay Brokers is a knowledgeable, experienced, and professional full-service team. Greenwich Bay Brokers have helped clients across Rhode Island reach their top real estate goals by providing real estate, legal, and design expertise. There's no need to find independent professionals to help you through the selling process. Greenwich Bay Brokers provides everything you'll need to have a successful sale. So when you're ready to explore the best strategy for selling your East Greenwich home, get in touch with the East Greenwich, RI, real estate experts at
Greenwich Bay Brokers
.