Selling your house isn't as easy as just listing it and waiting for the offers to roll in. While you can resort to that method, it will delay any worthwhile bids, and it could potentially leave money on the table. One of the most important steps to a proper sale is staging––the process of getting your home looking its best so that it impresses potential buyers.
Greenwich Bay Brokers
can help you determine what exactly will attract potential buyers, but here are six tips that always work.
Clean It Up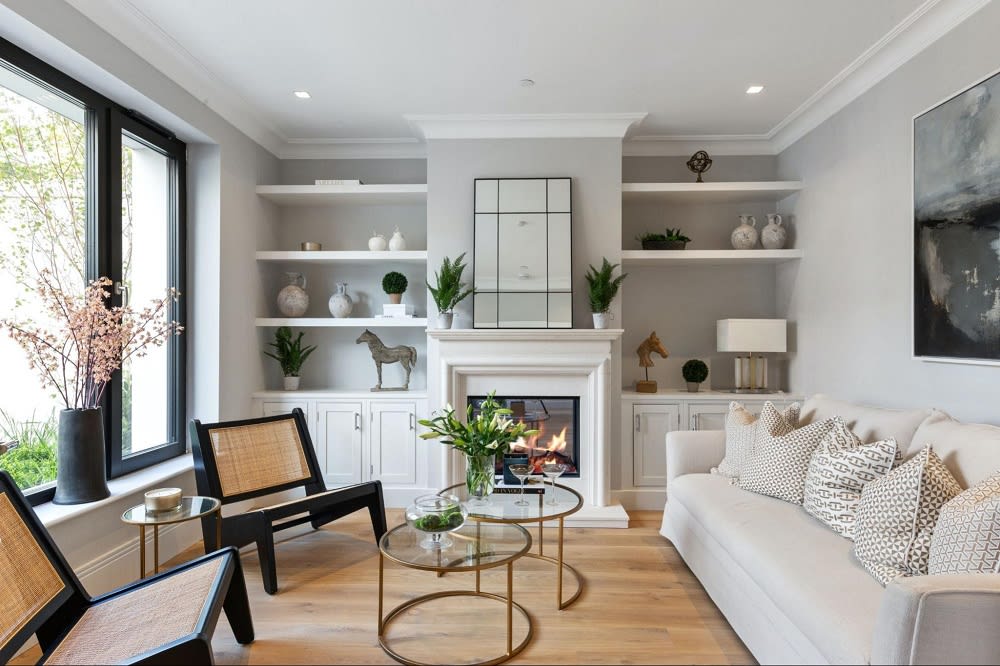 The very first step to selling your home is to clean it up. This step is more than your daily or weekly spot touch or even your deep spring cleaning. You need to clean every inch of your house––under all of your furniture, the baseboards, even in the attic and the garage. Buyers look at every room, and you want the house to look clean, shiny, and well-cared-for, or you'll miss out on potential bids.

You can do this task yourself by blocking off a day or two, arming yourself with cleaning supplies and buckling down, but many people find it more appealing and more effective to hire a professional. If you do choose to go the latter route, check that who you hire has done move-out cleans before so you can be sure they know all of the nitpicky detail spots that need attention, in addition to the basics, such as floors, windows, and countertops.
Take Yourself Out of It
The next step to staging is to remove yourself. Not physically, but remove yourself and your family from the atmosphere. Take down your family photos and pack them away. Fold up the beautiful granny-square blanket your mother knit and store it. Look at all of the surfaces in your house. While you love the kitschy statues you picked up when traveling, potential buyers may not appreciate their appeal. This goes for pets, as well. Before showings, board the animals, stow the litterbox, and clean up all the toys scattered around the house. While buyers may appreciate your fenced-in yard for their own pets, signs of yours will just make the house look cluttered.

This step is also when you disassemble any niche rooms you may have. Man caves, craft rooms, or the closet you renovated into a cat house are all specific to your life and won't translate well on the housing market. Move your things into storage.

Buyers want to see themselves in the space, so anything that really highlights your personality can get in the way of that. This part might be difficult––after all, this has been your home for years––but it's necessary to selling a house quickly for as much profit as possible. Fortunately, most things don't have to be moved out, just tucked into storage boxes. Use nice, decorative ones inside the house and moving boxes stacked neatly in the garage.
Curb Appeal First
Now you have your house down to a blank slate, head to the outside. The first thing buyers see is the outside of your house, so curb appeal is very important. Start by mowing your lawn or, if you have bare patches, seed the property or put down sod. Next, clean up your gardens. Pull weeds, replace the mulch, and fix any borders that need to be repaired.
Take a look at your plants since some show better than others. For instance, while roses are beautiful, most buyers see them as high maintenance. Consider taking those with you and replacing them with a
lower-maintenance option
. This is also the time to call the tree-trimmers to remove those dead branches you've been ignoring and contact a landscaper if you need a French drain or a retaining wall to eliminate any drainage issues.
Once the lawn is looking great, move on to the front porch and back deck. Do they need to be repainted or stained? Does the wood railing need to be replaced? Oftentimes there are relatively easy changes that can make a big impact here. Start by having the exterior pressure washed, then add a pop of color by painting your front door and shutters. Add some outdoor furniture to show the space as perfect for entertaining or relaxing in the summer sun, and finish with a few potted plants.
Repair, Renovate, And Update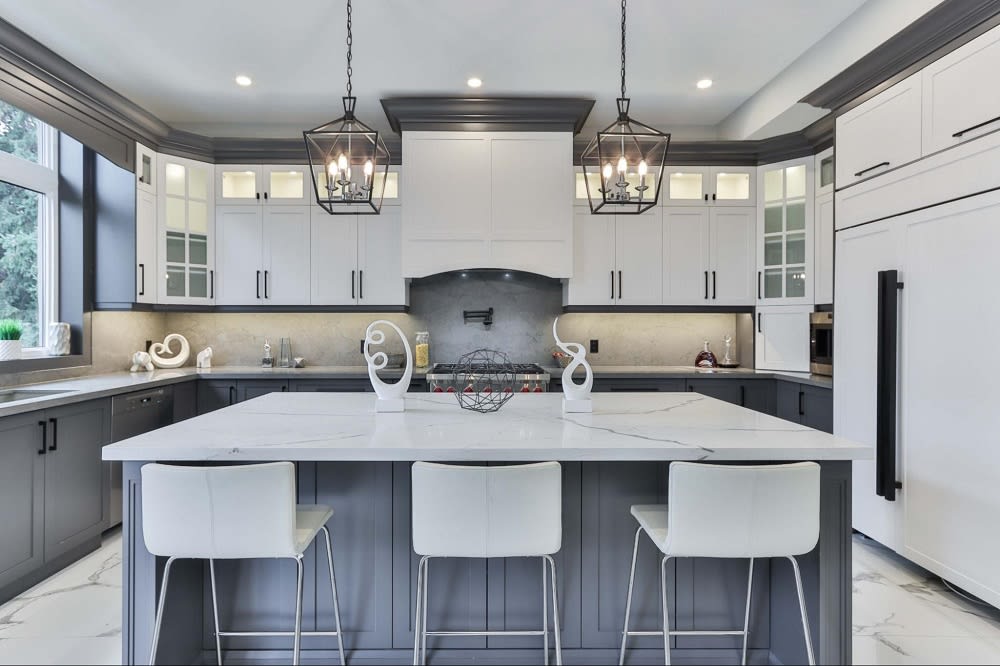 With the outside complete, go back in. Now that most things are neatly tucked away, it should be easier to see what repairs need to be done. Maybe your gorgeous hardwood floors need to be refinished, or that leaky faucet should finally be dealt with. This is also the time to do small renovations and updates that can help your house sell, including things like replacing doorknobs, updating old light fixtures, and oiling any sticky hinges. However,
this isn't the time to invest in massive repairs
like replacing the roof (unless it's leaking), completely gutting and renovating your kitchen, or retiling the bathroom. You simply won't see enough of a return on those types of repairs to make them worth it. Your agent at Greenwich Bay Brokers can help you determine what you should and shouldn't do.
One task that is always worth it is a fresh coat of paint. Painting allows you to continue building a neutral backdrop, and fresh walls make every house look cleaner. Avoid bold colors or
white
. Instead stick to light grays or tans, or even light blue. Just a few hundred dollars on paint can add thousands to your sale price.
Redecorate For Profit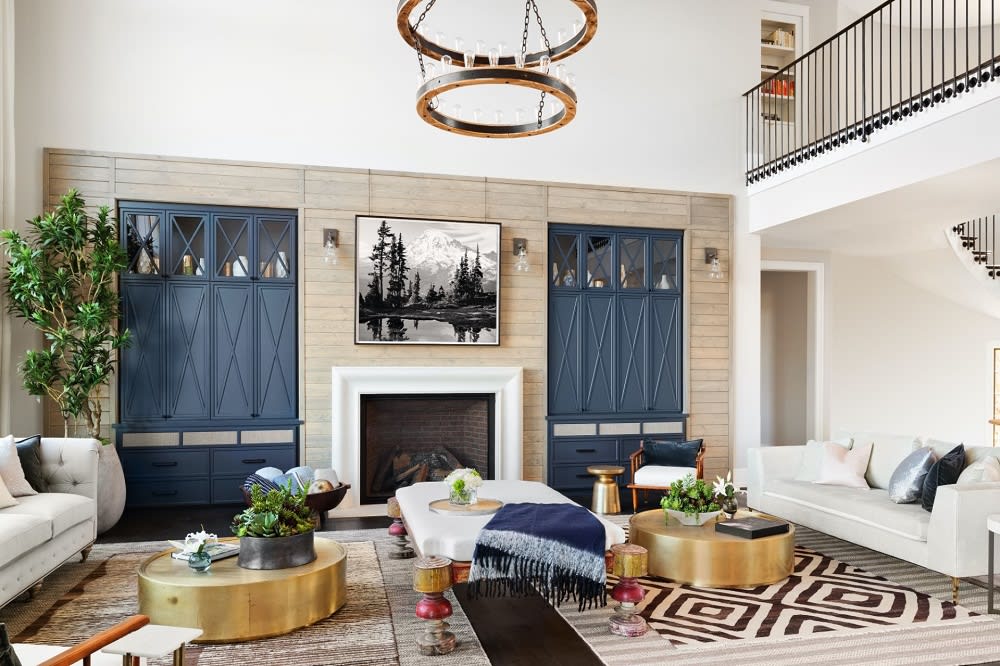 Now it's time to build your interior decor back up. It can be really useful to hire a professional stager for this part––in fact, your real estate agent likely has one to recommend. Staging a house for sale is almost an art. The right furniture can make a room seem bigger, cover odd architectural flaws, and give buyers an idea of what their furniture will look like in the space.

If you choose to stage yourself, the key is to utilize neutrals in big pieces. Couches, rugs, and beds, for instance, will show best in white, tans, and other muted colors. Check that any furniture you use is in good shape and is an appropriate size for the room–-an oversized couch may be more comfortable, but it will make your living room look smaller. If you have limited time, focus on staging the kitchen, the living room, and the master bedroom. These three rooms have the biggest impact on buyers, so they are the most important to have properly set.

Once you have all of the big furniture in, add some pops of color. Throw pillows, a few pieces of artwork, and your kitchen table settings are great ways to do so without overwhelming potential buyers. Make sure each piece adds to the atmosphere and that they aren't just clutter.
Scents Vs. Smells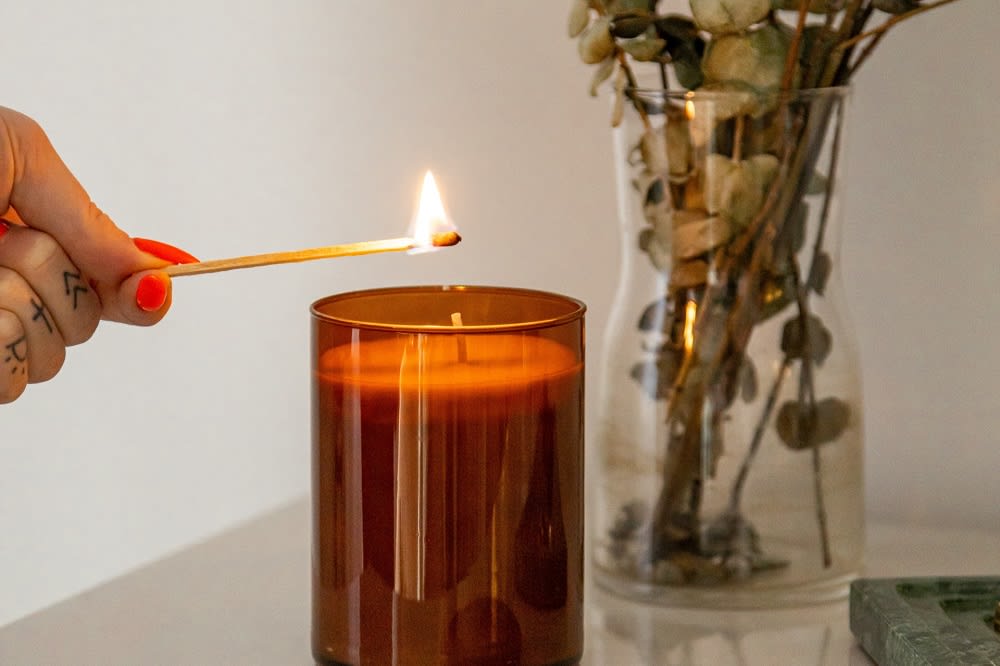 Cookies are out; fresh scents are in. Did you know that
citrus is the best scent to use when selling a home
, followed by herbs and vanilla? Instead of tossing some cookie dough in the oven before a showing, light some orange blossom or lemon verbena candles and hit the rooms with a quick spritz of a room spray.
It's also important to make sure there aren't any lingering odors for potential buyers to notice. Pets are a common culprit for smells, so make sure litterboxes are cleaned and the house gets regularly aired out, but burning dinner, toddler potty-training, and plenty of crafts are also on the list of things that can lend a home a negative aroma. Even if you aren't noticing one, it's worth asking a friend to do a sniff test, just to be sure.
Sean O'Leary
and
Jennifer Cosgrove
at Greenwich Bay Brokers Real Estate have the experience and expertise to guide you through the staging of your house, whether you're going to list an East Greenwich, RI condo or a Barrington, RI luxury home. Hiring a realtor means you'll have a personal guide and advocate for every step of the selling process, saving you a lot of time and effort and adding money onto the sale price and into your pocket.
* Header photo Courtesy of Greenwich Bay Brokers website